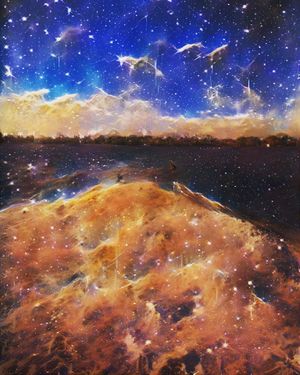 Song List For Requests
This list is not exhaustive of all the songs I'm performing, but I try to keep it as current as possible.
If you don't see the song you'd like to hear, feel free to make a request on the message board at the bottom of the page.
If you make a request and enjoy it, please consider leaving me a review on my "Reviews" page!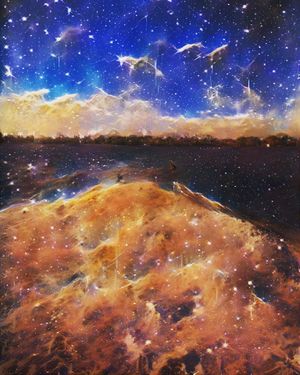 Allman Brothers - Melissa
The Beatles - Come Together
The Beatles - Get Back
The Beatles - Across The Universe
The Beatles - While My Guitar Gently Weeps
The Beatles - I Want You/She's So Heavy
The Beatles - Helter Skelter
Blackfoot - Highway Song
Blackstreet - No Diggity
Bob Dylan - Don't Think Twice It's Alright
Bob Dylan - It Ain't Me Babe
Bob Marley - Is This Love
Bo Diddly -Before You Accuse Me
Cat Stevens - Wild World
CCR - Born On The Bayou
CCR - Susie Q
CCR - Have You Ever Seen The Rain
Classics IV - Spooky
Collective Soul - December
David Bowie - Lets Dance
David Bowie - Space Oddity
Dawes - All Your Favorite Bands
Dawes - If I Wanted Someone
Dawes - Things Happen
Dawes - When My Time Comes
Dishwalla - Counting Blue Cars
The Doors - Light My Fire
Eric Clapton - Layla
Foo Fighters - My Hero
Frank Sinatra - Fly Me To The Moon
Gin Blossoms - Follow You Down
Gin Blossoms - Hey Jealousy
Goo Goo Dolls - Name
Goo Goo Dolls - Iris
Grateful Dead - Touch Of Grey
Grateful Dead - Friend Of The Devil
Guster - Satellite
Hank Williams - I'm So Lonesome I Could Cry
Harvey Danger - Flagpole Sitta
Hootie And The Blowfish - Time
Jackson Brown - Rosie
Jackson Brown - Doctor My Eyes
James Gang - Cissy Strut
James Gang - Funk #49
Jim Croce - Bad Bad Leroy Brown
John Prine - Angel from Montgomery
John Prine - Illegal Smile
John Prine - That's The Way The World Goes Round
Led Zeppelin - Dyer Maker
Led Zeppelin - Thank You
Lenny Kravitz - Fly Away
Neil Young - Old Man
Neil Young - My My, Hey Hey
Neil Young - The Needle And The Damage Done
Neil Young - Cortez The Killer
CSNY - Almost Went And Cut My Hair
Nina Simone - Feeling Good
Pearl Jam - Black
Pink Floyd - Hey You
Pink Floyd - Time
Pink Floyd - Another Brick In The Wall
Postal Service - Such Great Heights
Radiohead - Exit Music For A Film
Radiohead - Follow Me Around
Radiohead - High And Dry
Radiohead - House Of Cards
Radiohead - Jigsaw Falling Into Place
Radiohead - Karma Police
Radiohead - Knives Out
Radiohead - Lucky
Radiohead - Nice Dream
Radiohead - No Surprises
Radiohead - Nude
Radiohead - Street Spirit
Radiohead - There, There
Radiohead - Planet Telex
Radiohead - The Bands
Radiohead - Fake Plastic Trees
Radiohead - Bones
Radiohead - True Love Waits
Radiohead - Weird Fishes
Radiohead - Creep
Ray LaMontagne - Jolene
Rolling Stones - Dead Flowers
Rolling Stones - Loving Cup
Rolling Stones - Miss You
Rolling Stones - Sweet Virginia
Rolling Stones - Sympathy For The Devil
Rolling Stones - Under My Thumbtrg5f 90oop8
Rolling Stones - Wild Horses
Ryan Adams - Be My Winding Wheel
Ryan Adams - Oh My Sweet Carolina
Ryan Adams - Let It Ride
Ryan Adams - To Be Young
Simon And Garfunkel - Mrs Robinson
Steve Earl - South Nashville Blues
The Animals - House Of The Rising Sun
The Band - Ophelia
The Band - The Weight
Black Keys - Lonely Boy
The Turtles - Happy Together
The Toadies - Possum Kingdom
The Wallflowers - One Headlight
The White Stripes - Apple Blossom
The White Stripes - One More Cup Of Coffee
The White Stripes - We're Going To Be Friends
The White Stripes - Dead Leaves And The Dirty Ground
Third Eye Blind - Narcolepsy
Third Eye Blind - Semi-Charmed Life
Third Eye Blind - Jumper
Third Eye Blind - How's It Gonna Be
Tom Petty - Learning To Fly
Tom Petty - Runnin Down A Dream
Tom Petty - You Wreck Me
Tom Petty - Mary Jane's Last Dance
Tom Petty - You Don't Know How It Feels
Tom Petty - Wildflowers
Tom Petty - I Won't Back Down
Tom Petty - Don't Do Me Like That
Tonic - If You Could Only See
Tonic - Open Up Your Eyes
Tracy Chapman - Give Me One Reason
Weezer - Island In The Sun
Weezer - Say It Ain't So
Willie Nelson - Pancho And Lefty
Morgan Sloan - Beautiful Empty Spot
Morgan Sloan - In A Spin
Morgan Sloan (co-write with Gus Hergert) - Never Do Nothin Again
Morgan Sloan - Worried Of Being Worrisome
Morgan Sloan - You Gonna Do Right By Me
Morgan Sloan (co-write with Gus Hergert) - Few And Far Between
Morgan Sloan - Grow
Morgan Sloan - Earnest In Vain
Morgan Sloan - I Was Right But You Weren't Wrong
Fastball - The Way
Fastball - Out Of My Head
Jimi Hendrix - Foxy Lady
Jimi Hendrix - Purple Haze
Jimi Hendrix - Hey Joe
Jimi Hendrix - Red House
Jimi Hendrix - Little Wing
Pixies - Where Is My Mind
John Mayer - I Don't Need No Doctor
Bessie Smith - Nobody Knows You
Daft Punk - Get Lucky
Mazzy Star - Fade Into You
Counting Crows - Hangin Around
Alice In Chains - Rooster
Buffalo Springfield - For What It's Worth
Van Morrison - Into The Mystic
Van Morrison - Moondance
Otis Redding - Sitting On The Dock Of The Bay
Chris Isaac - Wicked Games
Bill Withers - Ain't No Sunshine
Wilco - It's Just That Simple
Phish - Character Zero
Elton John - Bennie And The Jets
Eagle Eye Cherry - Save Tonight
Gnarls Barkley - Crazy
Red Hot Chili Peppers - Breaking The Girl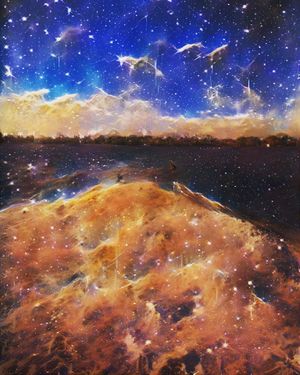 if you don't see your song above, leave a request here. I'll work on adding it in.
Board name
Topics
Last post

Leave song or artist names here that you'd like to see added to the song list!

3

08/18/2022

by Morgan Sloan